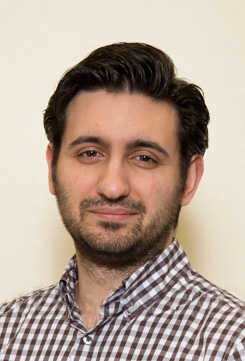 After graduating with a Bachelor of Industrial Design in 2010, I worked as a Designer at MTE Consultants in Burlington. In 2011, I joined Read Jones Christoffersen's glass and facade engineering group in Toronto. As a Visual Design Specialist I'm responsible for producing photo-realistic renderings, animations, and interactive visualization experiences. I provides clients with services ranging from advanced generative and algorithmic modeling, to more traditional solid, surface, and polygon based parametric models. I brings a vast knowledge of design and drafting software including Solidworks, Inventor, AutoCAD, Revit, 3D Studio Max, Modo, Rhino, Grasshopper, Photoshop and Illustrator.
Project Experience:
- Eglington Crosstown LRT Glass Entrances – Toronto, ON
- Union Station Revitalization - Toronto, ON
- Hilton Pedestrian Bridge, - Columbus, OH
- Eaton Headquarters Façade, OH
- Erin Mills Shopping Centre Feature Skylight - Toronto, ON
- Yorkdale Mall, Nordstroms Feature Skylight - Toronto, ON
- Spiritual University Monument - Punjab, India
- Aura Façade Remediation - Toronto, ON
- First Equity Bank - Skokey, IL
- US Coastguard Steel & Glass Enclosure - Washington, D.C.